The First Academic Conference on Materials Science and Mechanical Engineering
Published on 2022-07-21 | Last updated on 2022-07-21
The first academic conference on materials science and mechanical engineering-the first seminar on the development of Viser academic journals was successfully held in Chongqing Huashang International Conference Center. This seminar gathered experts and scholars in the fields of materials science and mechanical engineering to share research results in various fields and discuss the development of journals together.
Established in Singapore, Viser Technology Pte. Ltd is an innovative enterprise with high integration of technology and culture. Focus on the publication and distribution of international open access Chinese and English journals and books with cultural content and academic value. Adhering to the concept of "spreading science and technology culture and promoting academic exchanges", we have established stable cooperative relations with well-known universities, research institutes and databases at home and abroad. Insist on pioneering and innovating, implement the development strategy of "spanning-integrating", base itself on China and Singapore, spread all over the world, and set up two branches in Hebei and Chongqing in China. Lang Yajuan, director of Viser Technology Publishing (China Office), gave the opening speech at this seminar. Beijing University of Science and Technology, RAMS Editor-in-Chief, Wang Zidong, Beijing University of Technology Professor, MES Editor-in-Chief, Shi Zhaoyao delivered the opening welcome speech.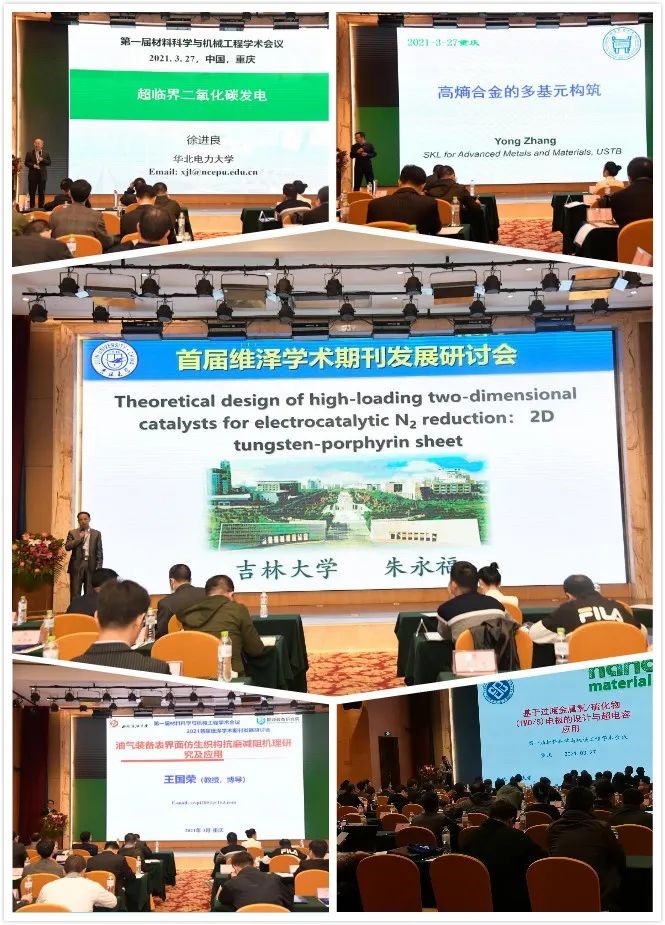 In order to communicate and learn more, we specially invited experts in the fields of materials and machinery to give a wonderful academic report on the spot. This special report has been well received by many experts. In this seminar, we specially set up an award-giving session, and selected outstanding editors and reviewers. Thanks to all the experts and scholars who supported Viser, we believe that , the journal will have a better development through our joint efforts.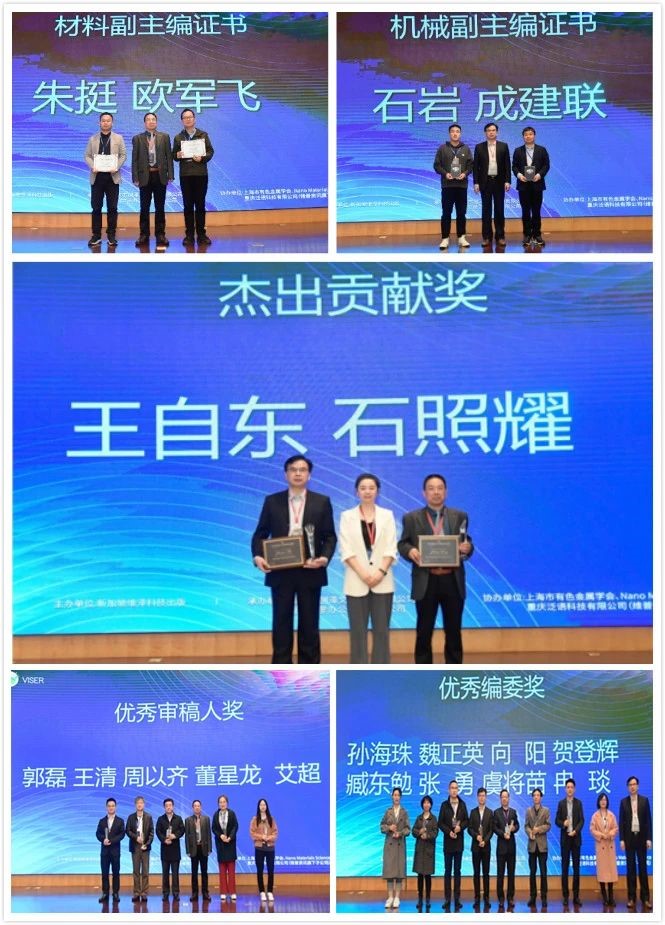 In order to better promote the development of periodicals, a periodical development forum was set up to discuss in different venues on the afternoon of the same day according to the division of professional fields. Everyone analyzed the overall situation of periodicals at present, and everyone put forward constructive opinions and suggestions on how to develop our English periodicals. I believe that we have a clearer direction and enhanced our confidence through this meeting. We hope that we can achieve our development goals at an early date through our joint efforts!
On the second day of the conference, sub-meeting places were set up according to the two major fields of machinery and materials, and experts and scholars in the fields were invited to make academic presentations on the spot. Through the hot communication on the spot, everyone made new friends.
The development of Viser is inseparable from the joint efforts and efforts of the editor-in-chief, editorial team, reviewer team, editorial team, authors, readers and periodical operation team. Viser will continue to set up high-quality international academic journals to support the development of global scientific research. At the same time, it will also deepen and explore in a wide range of professions, sub-fields, cross-disciplines and other aspects, and strive to make some distinctive and meaningful publications and activities.
I hope to bring the emotional and cultural atmosphere of "blood, flesh and temperature" published by Viser Technology into the hearts of every expert and teacher! Thank you again for your support to this conference, and look forward to the next meeting!